tel

Booking
Shima Onsen Yunoyado Yamabato Famous for reserved outdoor spa and reserved spa and hearth cooking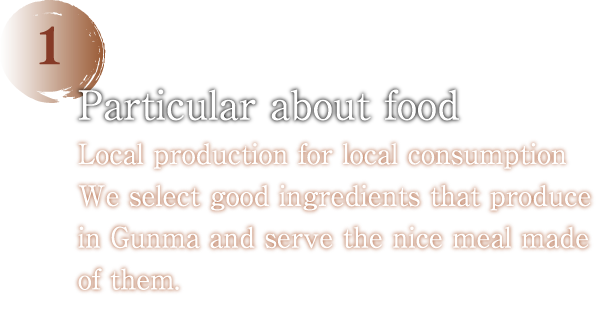 We are selected one of the restaurants of local production for local consumption in Gunma, and we serve the meal with local production as Bizan cuisine[cuisine of local production for local consumption], and it is very popular for customers. This is Japanese cuisine with western cuisine.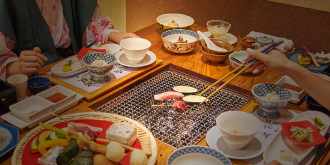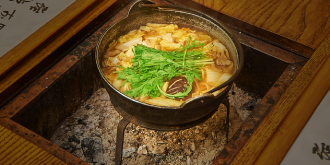 Please eat as much as you want.
We try to use many ingredients and you can consume at least 30 kinds of ingredients for breakfast, which you need a day.
Having a bath makes you hungry.
Our customers are wide range of age groups, also some or them are well and the others are not. You don't have to eat all and try to eat little by little.
Eating is very important when you think about hot spring cure, we use good ingredients and try to use them all. Also, we make good dashi (Japanese soup stock) with good sheets of kelp or dried bonitos. We serve a healthy meal with local productions.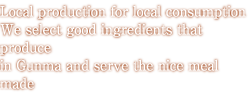 It has been said that Shima Onsen heals more than 40000 diseases and has been popular for centuries.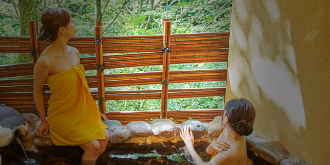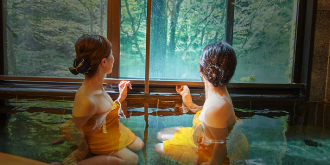 People who came for medical treatment used to stay here for at least between 1 week and 10 days, or a month. Therefore we provide baths which you can use them for 24 hours, and we don't use any machines or chemical ingredients. We don't have a big bath but have three private baths and they are suitable for family with little children, couples, people who need medical treatment. You can use them anytime and relax without other people.
You can make a booking at the reception until 6pm and you can use any baths which are vacant between 6am and 10 am.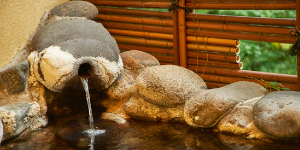 Water flowing directly from the hot spring source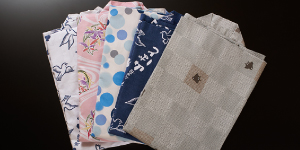 Yukata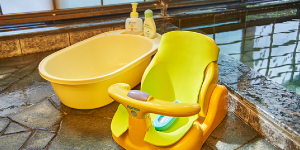 Tools and toys for children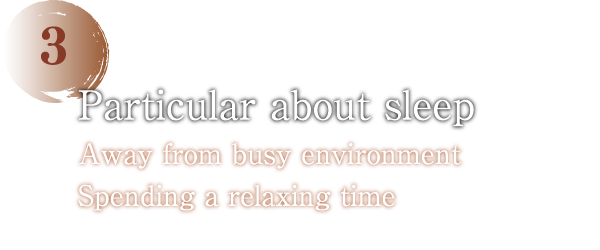 The night in Shima onsen is dark. Nowadays everywhere is bright with neon lights but this is an ideal night.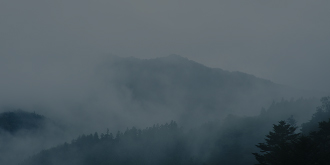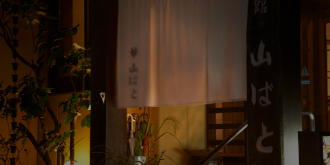 What you can hear is the mummer of the stream, or the calls of animals when you open the window. Our windows are sound proof windows and you don't hear any sound outside if you lock the windows.
Bedding is silk floss. The mattress is fourfold and the one side is soft and the other is hard. The duvet is reversible and contains down feather (90%) and the feather (15%), and the weight is 1.5 kg and it is warm enough for winter.
The pillow contains the feather and covered one side with polyethylene pipes and this side is a bit harder than the other side. If you prefer the pillow filled with buckwheat husks or children pillow, please feel free to ask us.
Why not spend your time on chatting or playing games with your family or friends?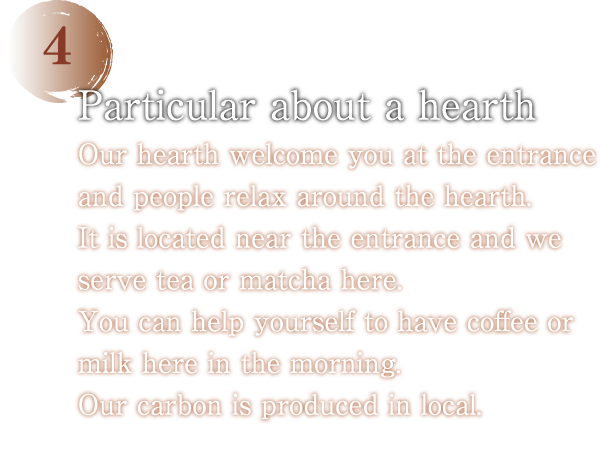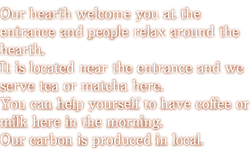 It is located near the entrance and we serve tea or matcha here.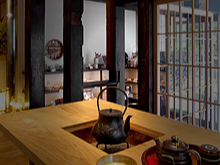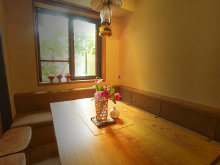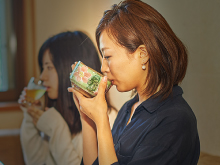 You can help yourself to have coffee or milk here in the morning.
Our carbon is produced in local.

Copyright(C) Shima Onsen Yamabato All Right Reserved